About Us
About Evolution Environmental
About Us
Established in 2010, Evolution Environmental Services has grown to become one of the largest independent employers in the environmental sector in Ireland. Working in partnership with Noonan Environmental, our team provides environmental management solutions to public and private sector clients.
We are a research-driven environmental consultancy focused on delivering sustainable environmental management solutions for the water, waste and environmental health sectors. We aim to provide high quality environmental management solutions and exceptional value for money. This is demonstrated through the continuous improvement and development of our quality systems and practices to ensure that the expectations of our clients are exceeded.
Our management team has over 30 years' experience and a history of success. Combining business acumen with technical savvy, our leadership ethos is to promote an entrepreneurial culture, where quality and service excellence is our competitive advantage.
Our Team
Enviornmental Team
Our team of environmental specialists has a combined experience of over 30 years within the environmental sector. We have assisted organisations such as Dublin City Council; South Dublin County Council; Irish Prison Service; Commission for Energy Regulation; Environmental Protection Agency; and the Department of Communications and Energy and Natural Resources in finding solutions to wide array of environmental issues. We have put together a team with a range of complementary skills and a range of third level qualifications across various environmental disciplines, including:
Environmental Science
Environmental Monitoring
Sustainable Development
Environmental Health & Safety
Sustainable Energy and Green Technologies
Environmental Health and Safety
Civil Engineering
Michael O'Dwyer
Director of Operations
With ten years experience in environmental engineering and project management, Michael O'Dwyer, is an expert in the development and delivery of FOG management programmes.
Prior to joining EES, Michael spent several years working with Dublin City Council, where he was responsible for the development,  management and execution of Europe's first formal Fat, Oil & Grease Programme. Dublin's FOG programme is widely regarded as an international benchmark for FOG management, delivering a 75% reduction in FOG-related sewer blockages, reduced environmental pollution and significant financial savings for Dublin City Council.
Constantly seeking to expand his industry knowledge and expertise, Michael currently holds a Bachelor of Engineering (Agricultural & Food) from UCD and Postgraduate Diploma's in Environmental Engineering and Engineering Project Management from Trinity College. He is also in the process of securing an Executive MBA from UCD's Michael Smurfit Graduate Business School.
He is currently a research mentor for an Irish Research Council study on FOG management and was previously a member of a specialist working group that developed a national FOG guidance document for Water Service Authorities on behalf of the Water Services National Training Group. Michael has spoken on the subject of FOG management at domestic & international conferences and on RTE's Nine O'Clock News.
Recent projects led by Michael include:
Fat, Oil & Grease Programme – Dublin City Council
Outsourced Environmental Management Solution – Client details withheld
Food Safety Auditing Service  - Irish Prison Service
Survey & Report on Halon Critical Use in Ireland during 2013 – Environmental Protection Agency
F-Gas & Ozone Depleting Substances Desktop Inspections – Environmental Protection Agency
Energy Labeling and Ecodesign Regulations Inspection Programme – DCENR
Fat, Oil & Grease Programme – South Dublin County Council
International Fat, Oil & Grease management training and consulting – Client details withheld
Employment Based Postgraduate Research Mentor – Irish Research Council
Andrew England: Environmental Manager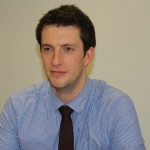 As Environmental Manager, Andrew oversees the work of 17 Environmental Specialists who work on behalf of the regulatory authorities. Assisting local authorities, government departments, the EPA, and commercial businesses, Andrew's dedication to his work has contributed to a substantial increase in levels of compliance in environmental legislation and regulation. He has overseen more than 10,000 environmental inspections to the recommended minimum criteria for environmental inspections (RMCEI).
Andrew holds a Bachelor of Arts Degree (Hons) in Economics and Sociology from UCD, and a Master's of Science Degree in Sustainable Development from Dublin Institute of Technology. Upon graduating, Andrew was appointed Environmental Inspector, on a programme to control the discharge of Fats Oils and Grease (FOG) to the public sewer network in Dublin City council. This was the first of its kind to be implemented in Ireland and the UK.
Over the past seven years, Andrew has gained a broad range of experience and expertise. He has demonstrated proficiency in process mapping, having achieved ISO 14001 and ISO 9001 accreditation for the management of compliance and inspection services for regulatory and commercial organisations and OHSAS 18001 occupational health and safety management certification.
Tom Wallace: Senior Environmental Inspector
One of our top inspectors, Tom began his environmental career in 2007 after graduating from the NUIG with a B.Sc. (Hons) in Environmental Science. He gained experience working with Teagasc in various biofuel studies before working as an environmental inspector on a programme to control the discharge of Fats Oils & Grease (FOG) to the public sewer network in Dublin City Council (DCC). In this role, Tom increased awareness and compliance with FOG specific Trade Effluent Discharge Licence.
In 2010, Tom was promoted to Senior Environmental Inspector where he was involved in increasing compliance in the main blockage areas in DCC. In this role he greatly increased the percentage of licensed Food Service Establishments in DCC, and the level of compliance in these sites, leading to a substantial decrease in blockages.
In 2012, Tom began his current position of Senior Environmental Inspector with Noonan/EES. In his first year he set up the FOG program in South Dublin County Council achieving 75% of licensed establishments in the first 12 months.
In 2012/2013, in his role as Authorised officer with the Department of Energy, Communications and Natural Resources, Tom oversaw the roll out of pilot program for Energy Regulations and Eco-design Regulations in Electronic stores throughout Ireland. More recently he has assisted in a programme of auditing and inspection of Safety
Find out more about Tom here

Lisa Smith: Environmental Inspector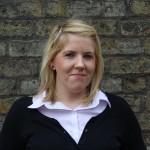 In January 2012, Lisa became one of the first members of our Environmental Division as an Environmental Inspector contracted to the FOG Office of the Dublin City Council. Her main duties include carrying out environmental inspections of food service establishments and enforcing legislation.
As part of her role she conducted a three month survey with the Department of Energy, Communications and Natural Resources, overseeing the roll out of pilot program for Energy Regulations and Eco-design Regulations in Electronic stores throughout Ireland. This involved the inspection of on display electronic models and ensuring compliance with Energy labels, Product Fiche and CE marking.
Before joining the team, Lisa acquired a Bachelor of Science in Environmental Monitoring, an Honours Degree in Environmental Science and Technology, and gained valuable experience working with Cavan County Council as an Environmental Technician.
Recently, Lisa was contracted as an Environmental Inspector for the Emissions Trading, Chemicals and Producer Responsibility Unit of the Environmental Protection Agency (EPA). This involves the enforcement of regulations concerning ozone depleting substances and fluorinated greenhouse gases.
As Environmental Inspector, she is also involved with issuing correspondence with guidance and information to contractors involved in equipment containing controlled substances. Lisa is also providing the EPA with survey and report on Halon 'critical use' during 2013.
Find out more about Lisa here
Megan Baumgartner: Environmental Inspector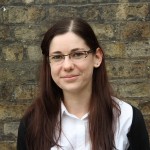 Megan has worked as an Environmental Inspector for our FOG Team since 2013, having moved to Dublin from South Africa. She has more than 4 years experience in conducting Environmental Impact Assessments (EIAs) and expertise in project management, scientific report writing, specialist liaison, and stakeholder engagement
After attaining an Honours Degree in Geography from The University of Pretoria, Megan worked as an Environmental Scientist for a small consultancy based in Pretoria, before moving to Johannesburg to work as an Environmental Assessment Practitioner, where her responsibilities increased to the full project management of large scale environmental impact assessment projects within the mining industry. Her experience in running and completing EIA projects in the mining industry equipped her with proficiency in delivering the best management solutions for large scale environmental liabilities.
Whilst in Johannesburg, Megan's projects included the compilation of a range of environmental management plans for waste management, mitigation and remediation of mining and related activities, and the rehabilitation of historical impacts.
As an Environmental Inspector, Megan's current responsibilities include conducting audits at food service establishments in line with their Trade Effluent Discharge Licenses and compiling reports and letters.
David Gibbons: Environmental Inspector & Researcher at UCD School of Biosystems Engineering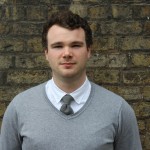 David Gibbons has been an Environmental Inspector with the Fat Oil and Gas (FOG) Team since 2012. He is also spearheading EES/Noonan's research in FOG management after securing a prestigious funding award from the Irish Research Council's (IRC) Employment Based Postgraduate Programme.
The Programme will see David achieve a Master's degree through research at the UCD School of Biosystems Engineering while continuing work as an Environmental inspector.  Although currently in the early stages of development, it has been well received by both Dublin City Council and Irish Water, the new national Water Services Authority.
David recently obtained a degree in Civil Engineering from DIT Bolton Street. The degree took in aspects of hydrology, water infrastructure and environmental engineering, all of which have important applications to his role as an environmental inspector, as well as his ongoing research.
David's has demonstrated expertise in Environmental inspection, Regulatory enforcement and Technical assessment of grease trapping equipment.
Find out more about David here